Social change organizations needing better data to improve their impact.
Outcomes we deliver
We get you best-in-class social performance data straight from your most important stakeholders.
Supercharge your ability to attract investment, grow your organization, and fulfill your mission with actionable data.
We make impact measurement simple and affordable. Our benchmarks let you compare impact against your industry.
Our Expertise
Over thousands of impact measurement projects, we've designed measurement tools for multiple sectors and themes. Can't see your sector here? Get in touch and we'll work with you to build something new.
Products we offer
A range of tried and tested survey products, ready to use with accompanying performance benchmarks. Don't see what you need? We have a wider survey bank of some 1,500 established questions or can even design you something bespoke.
01
Customer or Beneficiary Deep-dive
Understand your customers or beneficiaries, the impact you have, and their perceptions of your organization.
02
Social Performance Indices
Be at the forefront of impact measurement using our sector-leading indexes across financial inclusion, off-grid energy, agriculture and more.
03
Comparative Social Performance
Explore your social impact compared to peers.
"We now have a deeper understanding of ourselves, what we are doing, how we can improve, and most importantly, we feel that we know our customers better now than ever before."

Jones Ntaukira, CEO
Zuwa
1.
Data built by listening.
Who knows your impact best? The people who experience it. That's why we listen to them directly, building measurement tools around what they say matters most to their lives.
Speak to an expert
2.
Speedy and standardized.
Most impact measurement is either too complex to be scalable or too simple to be useful. Ours is a Goldilocks approach: 15-minute, standardized surveys built for repetition and comparability.
Speak to an expert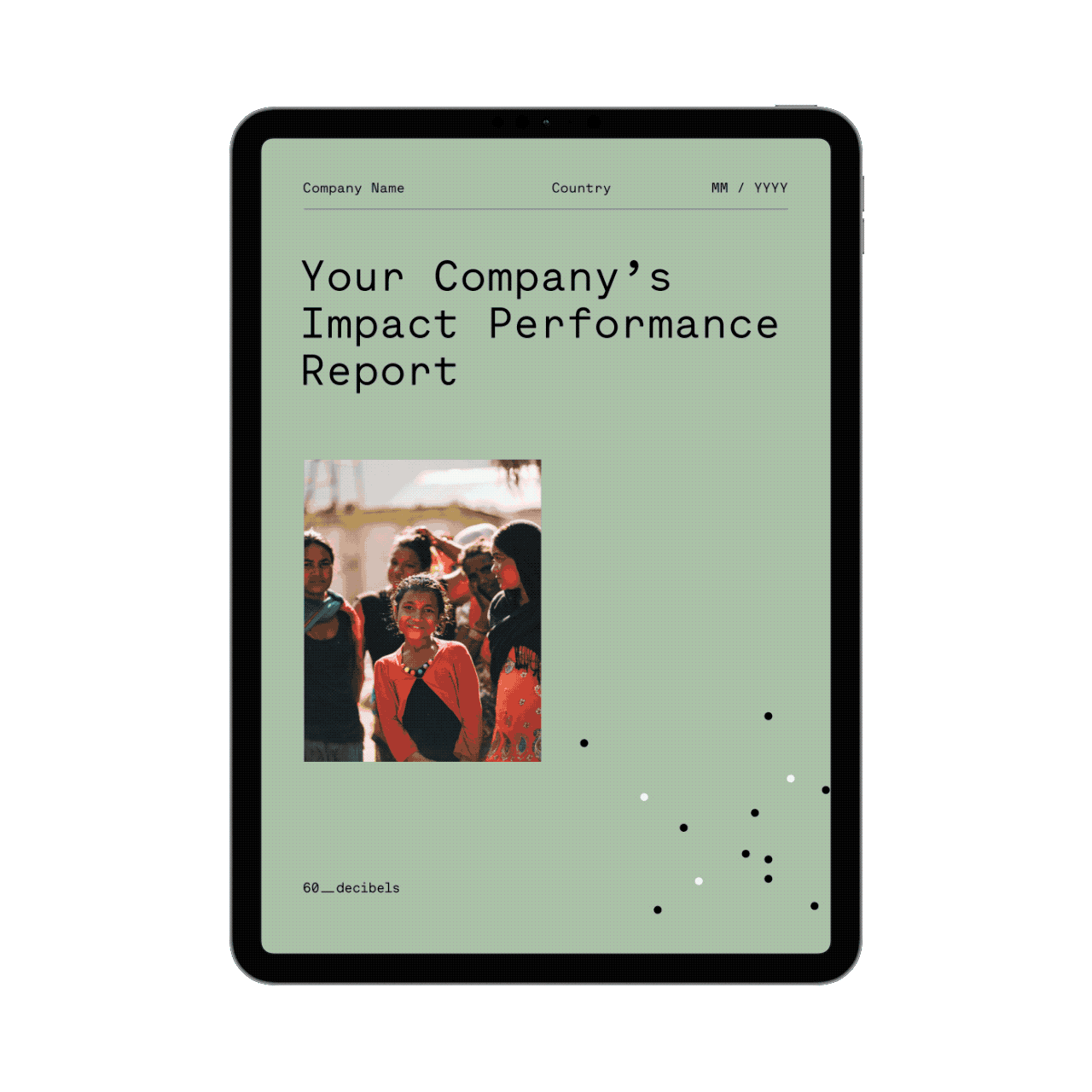 By phone, by real people, anywhere.
Nothing gets to the root of impact better than a direct conversation. Our Research Assistants speak, by phone, in local language, to the people you impact.
Speak to an expert
4.
Benchmarked impact performance.
Access our global impact database to benchmark and improve your social performance.
Speak to an expert
A social performance report of 72 MFI organizations, collected through the voices of 17,956 clients.
Read more
MercyCorps AgriFin wanted to know how its portfolio's impact stacked up beyond simple measures such as 'farmers reached'.
Read more