Forward-thinking companies working to transform their impact and manage social risks.
Outcomes we deliver
Understand the wellbeing of employees across your supply chain.
Comparable benchmarks of job quality to assess your performance against industry standards.
Gather rigorous data direct from your stakeholders to better manage the S in ESG.
Our Expertise
Over thousands of impact measurement projects, we've designed measurement tools for multiple sectors and themes. Can't see your sector here? Get in touch and we'll work with you to build something new.
Products we offer
A range of tried and tested survey products, ready to use with accompanying performance benchmarks. Don't see what you need? We have a wider survey bank of some 1,500 established questions or can even design you something bespoke.
01
Farmer Living Standards
Understand the wellbeing, income and resilience of farmers you source from, as well as the social risks in your supply chain.
Use our dynamic Farmer Thriving Index to benchmark your social performance.
02
Quality Jobs
Go beyond workplace audits to listen directly to frontline employees and factory workers to understand their wellbeing.
Compare against our Good Job Index for country and sector benchmarks on motivation, well-being, living wages, job security and skills development.
03
Customer Deep Dive
Understand the impact you have on your customers, as well as their perceptions of the social credentials of your business.
1.
Data built by listening.
Who knows your impact best? The people who experience it. That's why we listen to them directly, building measurement tools around what they say matters most to their lives.
Speak to an expert
2.
Speedy and standardized.
Most impact measurement is either too complex to be scalable or too simple to be useful. Ours is a Goldilocks approach: 15-minute, standardized surveys built for repetition and comparability.
Speak to an expert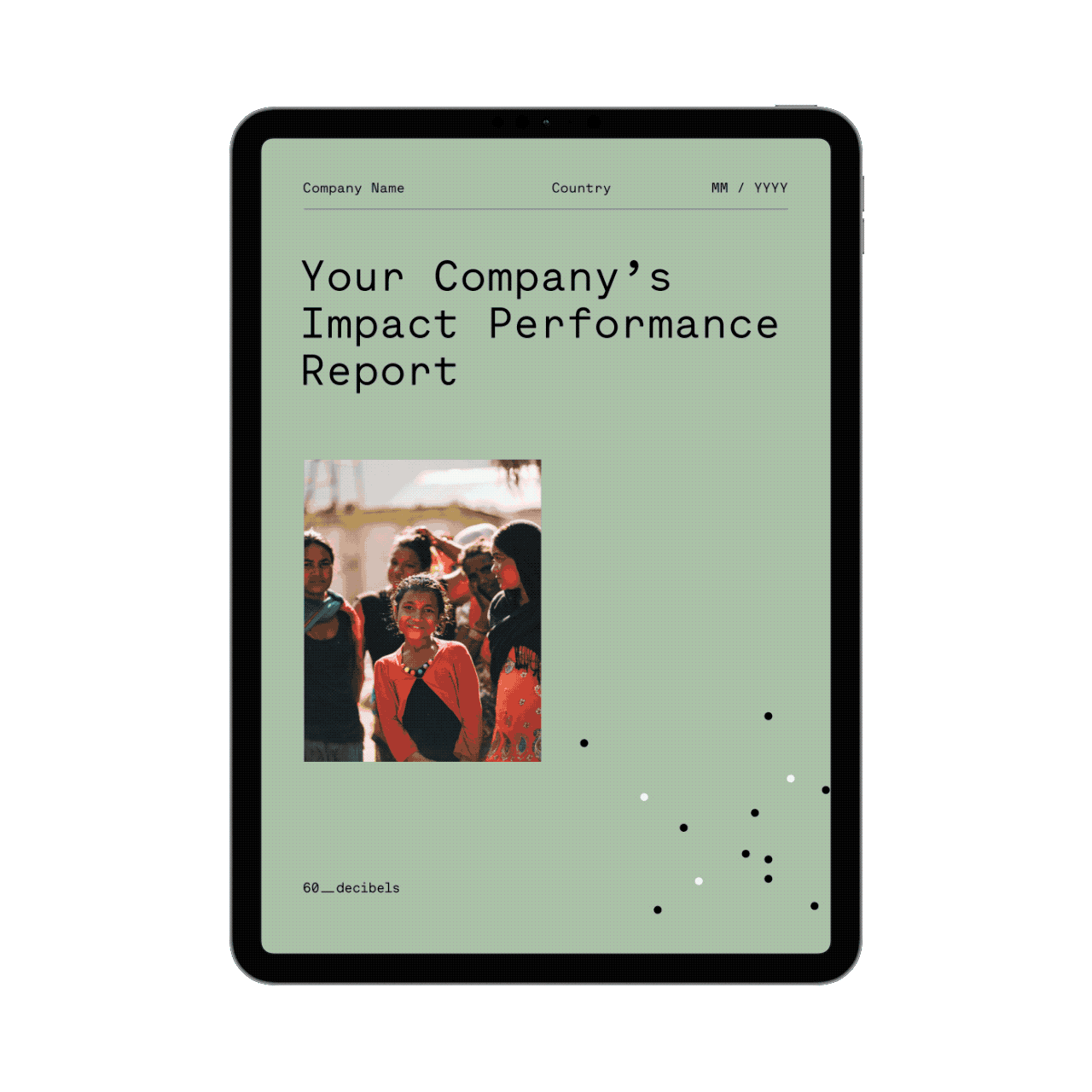 By phone, by real people, anywhere.
Nothing gets to the root of impact better than a direct conversation. Our Research Assistants speak, by phone, in local language, to the people you impact.
Speak to an expert
4.
Benchmarked impact performance.
Access our global impact database to benchmark and improve your social performance.
Speak to an expert