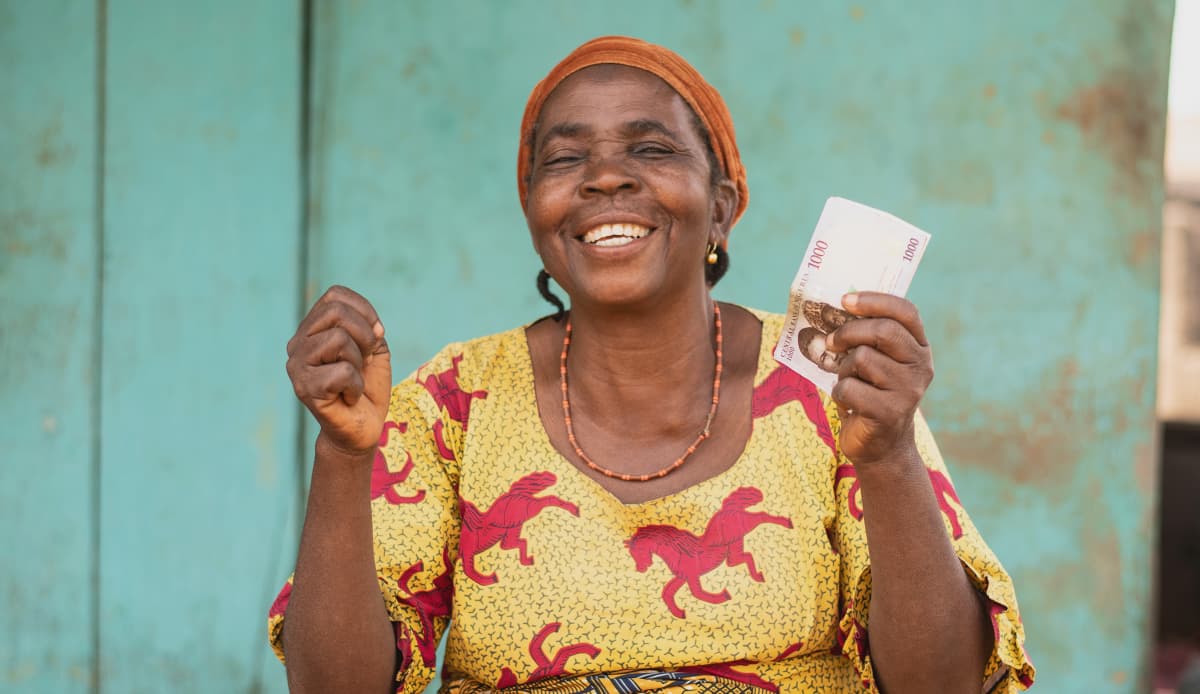 The 2023 MFI Index
The Microfinance Index is a groundbreaking financial inclusion initiative that provides high-quality, comparable impact data for the microfinance industry, driven entirely by client voices. This annual initiative has expanded to collect more than 1 million unique global data points in 2023.
The 60 Decibels Microfinance Index launches in July 2023
The 2023 Microfinance Index includes data from more than 110 participating microfinance institutions (MFIs) and is supported by 32 Partners. Now in its second year, the 2023 Microfinance Index will survey 30,000+ microfinance clients in 30 countries focusing specifically on clients in Cambodia, India, Indonesia, Uganda, and Ecuador. This year's survey will gather quantitative and qualitative data along six key dimensions of impact, including Access, Business Impact, Household Impact, Client Protection, Resilience, Agency.
"As for my family, we no longer have extreme financial worries. We no longer have to run back and forth looking for someone to lend us money to support and maintain our business."

— Female, 53
Why the Microfinance Index?
Synthesized
Insights
Access synthesized insights from the largest impact assessment in the microfinance industry
Discover
Top MFIs
Discover and celebrate top performing microfinance institutions across different markets
Interactive
Data
Engage with an interactive dashboard, and analyzing the data across segments like gender, country, and tenure
Behind the Microfinance Index
Dashboard
 Acccess
Dive into the complete, anonymized dataset, filter and download charts, plus discover the 2023 Top Performers.

Learn more
Online platform with the data behind the MFI Index
View and filter anonymized data by country, gender, lending methodology, loan type, and client tenure
Access to regional Top Performers
Easy to download charts
Includes 5 users per company license
Market Reports
Let us do the analysis for you: market-specific data and insights to help you understand MFI impact in select geographies.

Learn more
15-page Report (PDF) with market-level insights from select geographies
Top Performers in the market
Available markets include all sub-regions, and the following countries: Cambodia, Ecuador, India, Indonesia, Uganda
Insights Discovery
Want to dig deep on one impact theme or the data? Are you an investor looking for a portfolio-level dashboard? We deliver tailor-made insights.
Learn more
Online platform or data workbook customized to present the insights that matter most to you
Discover insights and conduct analysis based on your research
Includes 5 users per company license
Let's talk
We help you understand your social performance by listening to your customers, suppliers, employees, or beneficiaries.
Get in touch