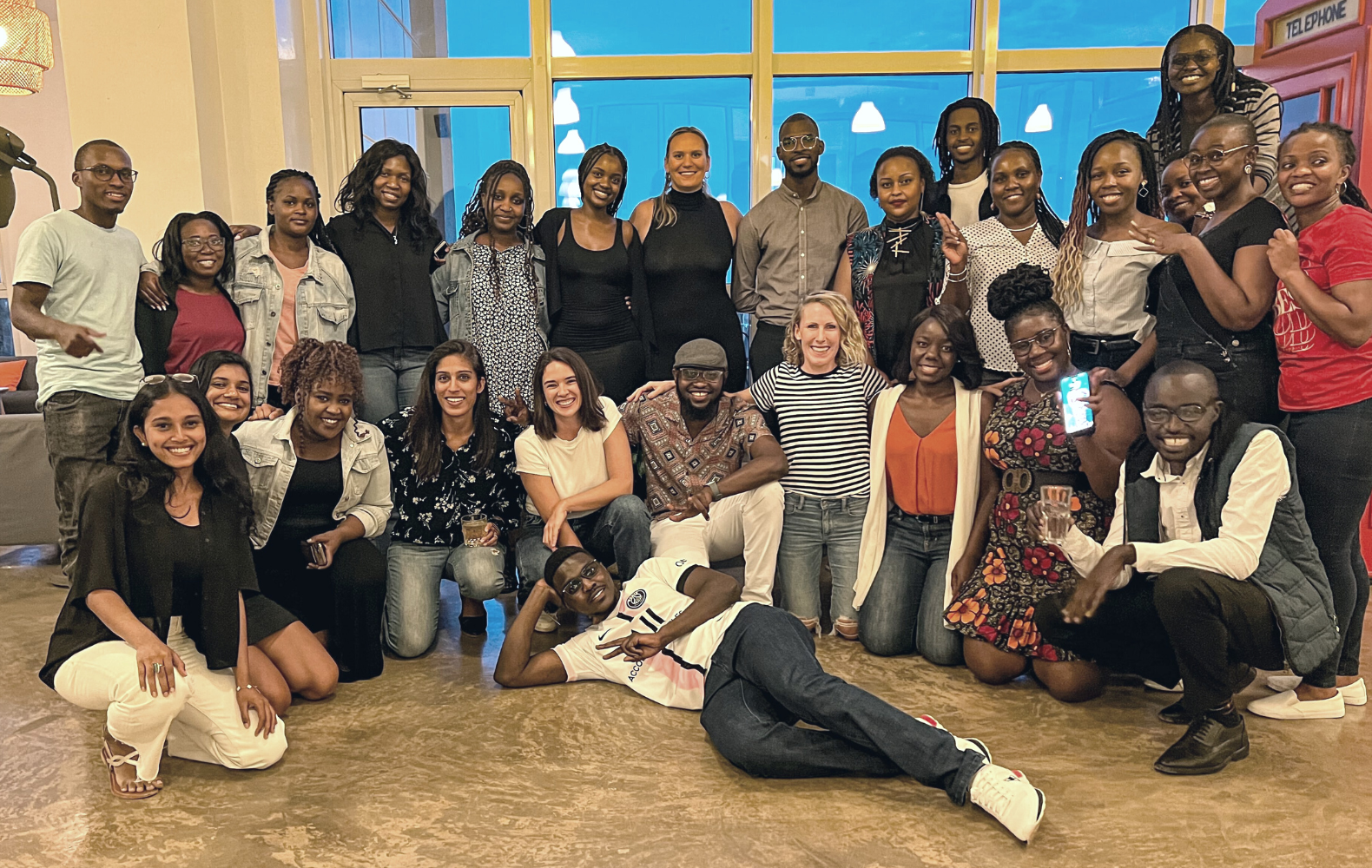 Unlocking Voices, Amplifying Impact: Join the Research Assistant Community at 60 Decibels
RAs are a driving force behind 60 Decibels' work; the accurate and reliable data they collect empowers organizations to make informed decisions to improve impact.
At 60 Decibels, we believe that listening to customers and beneficiaries at scale can change the way social impact organizations make decisions. We are a social impact measurement company that works with organizations to evaluate their social impact and help them make data-driven decisions. We gather data directly from customers, beneficiaries, and other stakeholders, then analyze the results to provide insights. To date, we have worked with more than 1,000 of the world's leading impact investors, companies, foundations, corporations, NGOs, and public sector organizations.
Research Assistants (RAs) are the heart of 60 Decibels' operation, gathering data through phone surveys to reach people in their local languages. These phone surveys focus on understanding how organizations can make a more meaningful difference in the lives of people. Operating in over 80 countries, our 1,000+ RAs use their interest in social impact, communication skills, and time management to revolutionize the way the social impact sector centers the voices of the very people they're working to uplift.
Why are Research Assistants critical?
RAs are a driving force behind 60 Decibels' work and play an important role in collecting accurate and reliable data that organizations use to make informed decisions, like where to provide more funding or how to better serve their customers.
RAs work in close partnership with Project Teams at 60 Decibels to ensure we deliver high quality customer insights. Key tasks that RAs perform include:
Gathering high-quality data through phone surveys: RAs conduct phone surveys with customers and beneficiaries, asking questions in a clear and consistent manner while being attentive to the respondent's answers. They also ensure that they are interviewing the correct respondent(s).
Entering data is reliable, accurate, and actionable: After conducting surveys, RAs must enter the data received from phone surveys into the 60dB platform accurately, completely, consistently, and reliably. By entering responses verbatim, our Project Teams can draw accurate conclusions.
Managing timelines and targets: RAs proactively communicate project progress updates to the Project Team and raise any queries or concerns they may have. This helps projects run smoothly and address issues in a timely manner.
Maintaining high standards for data privacy and integrity: RAs MUST adhere to 60dB procedures to ensure data privacy and integrity. Data falsification or recording of inexistent or inaccurate data is strictly prohibited.
What are the benefits of working at 60 Decibels as a Research Assistant?
Contribute towards meaningful social impact work that creates positive impact.
Conduct qualitative research; engage directly with end users and gain experience working with qualitative data
Acquire strong relationship building and collaboration skills working with customers, beneficiaries and a diverse group of 60 Decibels project teams.
Gain exposure to different sectors (off-grid energy, agriculture, financial inclusion, education, & more) and acquire meaningful skills in data entry and analysis, as well as using different tools, critical in career development and growth.
Work remotely; balance your personal and professional life while doing purposeful work.
This is what some of our RAs have to say about why they like being a part of the RA community at 60 Decibels:
"I like how I interact with the respondent and how the data I provide helps them [the respondent] for social development"
"I like the variety. Every day is different and I get to interact with such varied groups of people. It means I am always learning."
[I like] "the opportunity to work with people from diverse cultures and learn a lot about different cultures. Through listening and helping someone channel their issues, I have been able to earn money."
What does it take to be an RA at 60 Decibels?
Being a Research Assistant requires a unique set of skills and qualities. Some of the key traits that 60 Decibels looks for in its RAs include:
Great communication: RAs must be able to communicate effectively with customers, beneficiaries, and other stakeholders. This includes being able to ask questions in a clear and concise way, as well as being able to actively listen and respond appropriately.
Ability to build a relationship with customers: RAs need to be able to build trust with the people they are surveying or interviewing. This requires being friendly, respectful, and empathetic, as well as being able to adapt to different cultural contexts.
Time management: RAs must be able to manage their time effectively and work efficiently. This includes being able to prioritize tasks, meet deadlines, and adapt to changing circumstances.
Interest in social impact: Passion about making a positive difference in the world is beneficial to the important work of RAs. Being committed to social justice, equity, and sustainability, and having an understanding of different social issues makes the work more meaningful and impactful.
Becoming an RA for 60 Decibels can be a fulfilling experience. If you are passionate about social impact and are excited to work directly with customers, then this could be the perfect job for you. Check out the full job description on our website to learn more about the role or apply directly here. For any questions, do not hesitate to reach out to us: ra.recruitment@60decibels.com.
Apply to become a Research Assistant
If you have an interest in social impact, are able to manage your time effectively, build relationships with customers, and have great communication skills, apply!
Complete the application